The Ultimate Winter Playground
While Beaver Creek is renowned for world-class skiing and snowboarding, there's endless recreation beyond the slopes, too. From snowmobiling, sleigh rides and dog sledding, to tubing, ice skating, snowshoeing and cross-country skiing, to unique on and off-mountain dining experiences, to fireworks, shopping, a spa day and even performing arts, Beaver Creek is the ultimate winter wonderland.
See the backcountry of the Vail Valley, while experiencing the thrill of whizzing through snow-covered meadows and savoring panoramic Rocky Mountain views during a snowmobile tour.
Choose from morning or afternoon tours and a single or double-rider snowmobile. Snowmobile tours include transportation, professional guides, snowmobile, snowsuit, boots and helmet.
For those who prefer to explore on their own, non-guided snowmobile rentals are also available.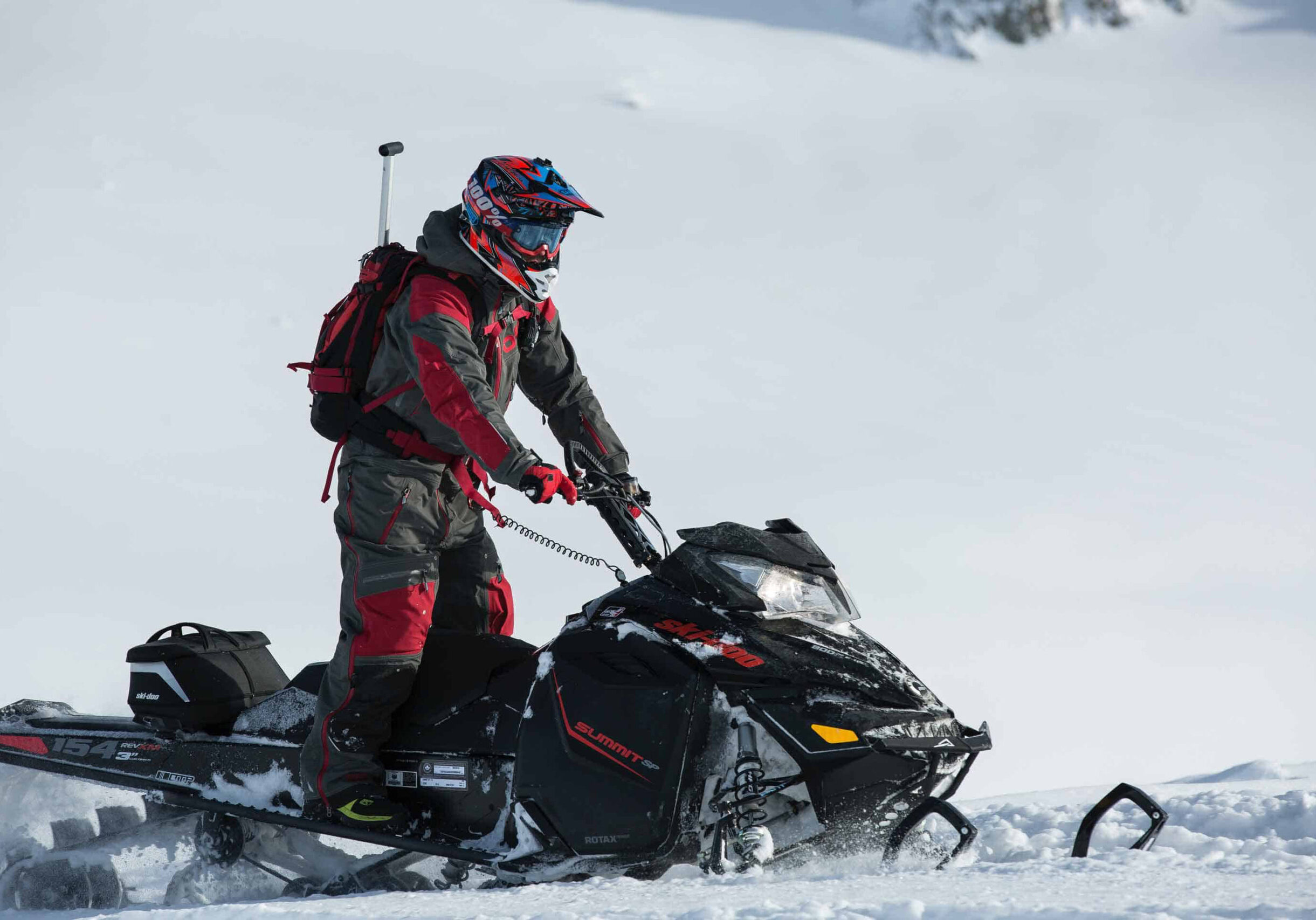 Beaver Creek offers three on-mountain locations for an unforgettable dining experience: Beano's Cabin, Zach's Cabin, and Allie's Cabin.
Beano's Cabin, nestled in a meadow at the base of Larkspur Bowl, is an award-winning restaurant offering a five-course dinner during the winter season. Pair culinary excellence with a memorable adventure during the 20-minute, open-air, snowcat sleigh ride up Beaver Creek Mountain to Beano's Cabin.
Zach's Cabin offers a similar experience at a charming, on-mountain chalet in Bachelor Gulch.  The meal is a la carte, with a kid's menu for the little ones. The open-air sleigh ride from the Ritz-Carlton Bachelor Gulch to Zach's Cabin lasts about 15 minutes, just long enough to marvel at the stars and stunning valley views.
Allie's Cabin offers featured winery dinners on Thursdays, as well as Family Dinners on select nights throughout the winter. Guests enjoy a 15-minute sleigh ride to the cabin tucked in the woods.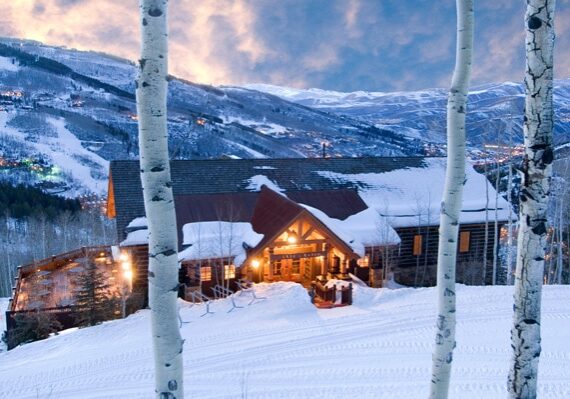 Thursday Night Lights Fireworks
Beaver Creek lights up the night sky every Thursday to celebrate friendship and gathering in the Colorado mountains. This not-to-be-missed event includes a musical, glow stick ski parade followed by a spectacular fireworks show.
Intermediate, level 5+ skiers and snowboarders can join the glow stick parade fun! Register at the Beaver Creek Children's Ski & Snowboard School earlier in the day.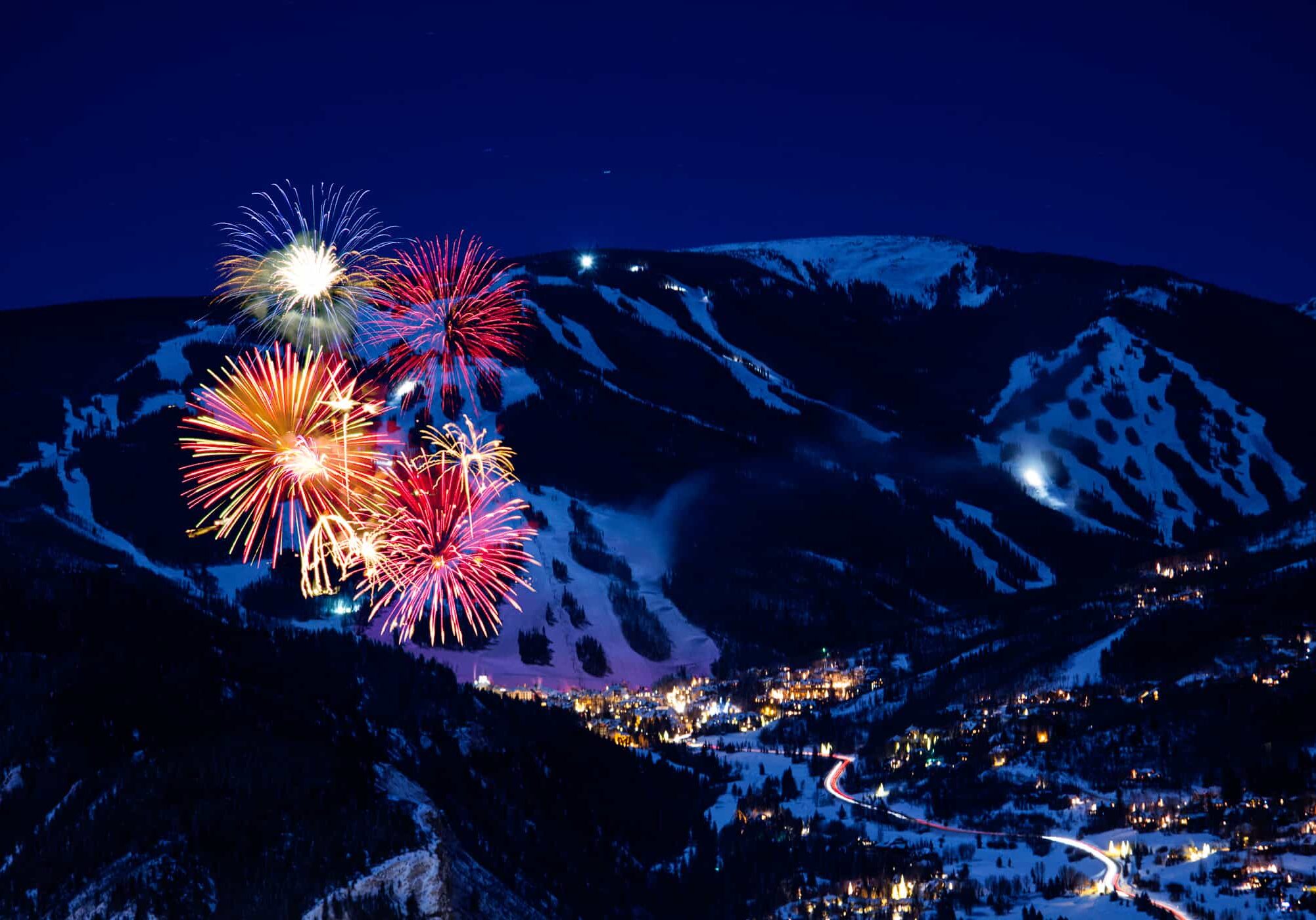 Located in the heart of Beaver Creek Village and open year-round (hours vary), The Black Family Ice Rink is enjoyment for all ages. Perfect your figure 8's, or glide along with friends and family. During the winter months, join popular weekly events like the American Jukebox Skate Night and Disco Skate Night. Skate and helmet rentals are available.
Not a skater? Relax with a steaming mug of hot chocolate on one of the comfy couches and fire pits surrounding the rink.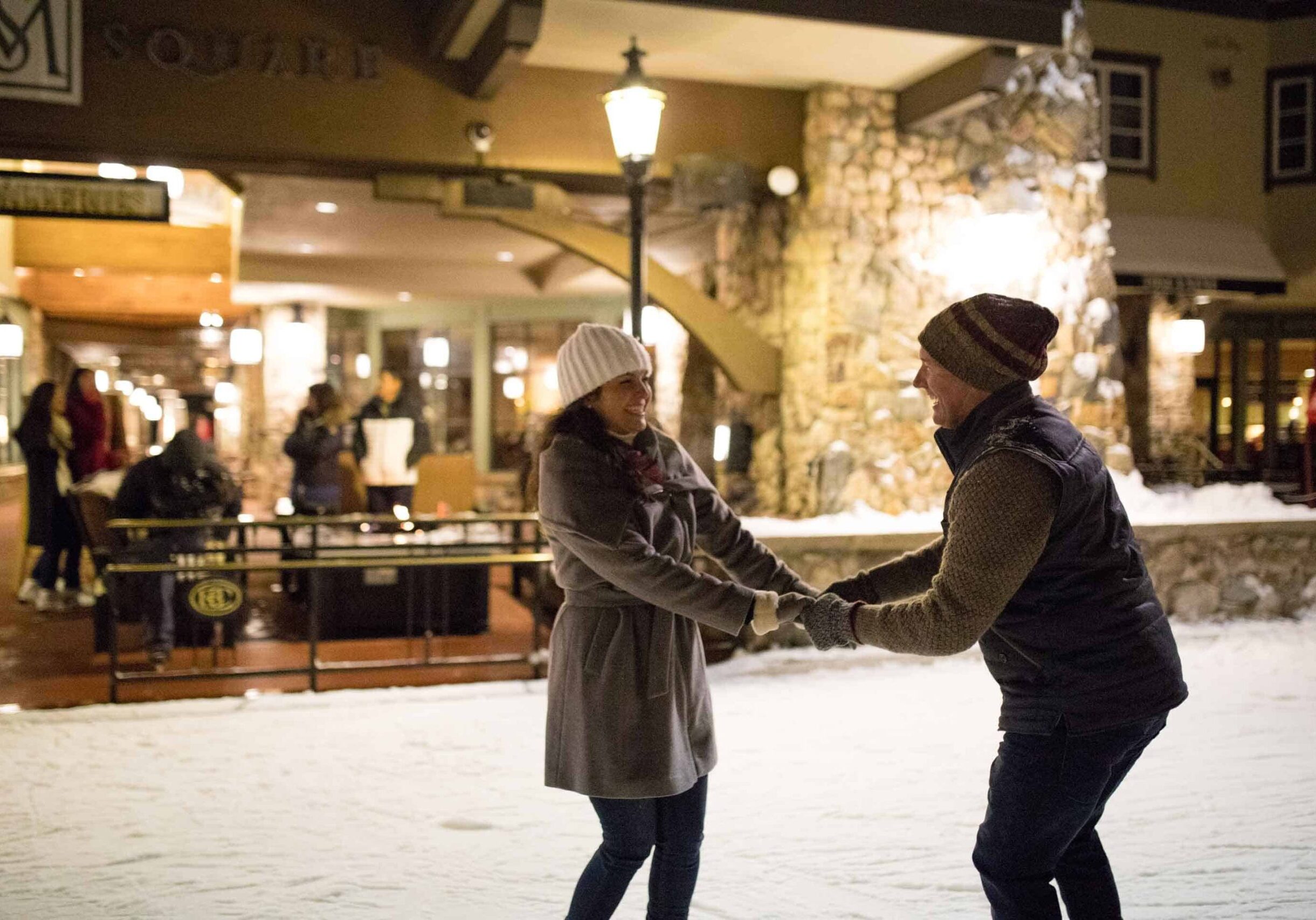 Nourish your spirit with our mountain-inspired and nature-infused healing traditions at our Beaver Creek Spa.  Nestle in for a cozy spa experience, and immerse yourself in our thermotherapy amenities. The spa offers 6 unique treatment rooms offering massages, body treatments and facials, a nail salon, a fitness room, and a zen den lounge.
970.845.2225 | TheCharterSpa.com
Vilar Performing Arts Center
Located in the heart of the Beaver Creek Village, the Vilar Performing Arts Center showcases a wide variety of delightful, year-round performances. Visitors can enjoy jazz, comedy, dance, Broadway musicals, rock concerts, theater, family shows and film premiers, all in an intimate 530-seat theater. There's truly not a bad seat in the house! For a list of upcoming shows, or to purchase tickets, go to www.vilarpac.org